Inspired yet again by
Whipperberry
, I made this little fabric wreath.
Well, the cardboard in the boxes was cut down to help me make this super simple wreath craft project! I'm all for finding uses for non-perishable trash - whether it's called recycling, upcycling or shabby chic. After all, we pay for the packaging on these products so we might as well consider them craft supplies when possible!
First I cut out a bunch of pieces from various box packaging I had saved up: pop, cereal, cake mixes, lasagna, etc. I initially was cutting them in uniform sizes, but I figured adding different sizes and shapes might make things more interesting.
I then cut out circles in the middle. This was another case of changing things up as I went along. Instead of cutting all the circles right in the middle of the shapes, I cut them out off center - sometimes closer to other sides than others. Again I figured it would make for more interesting eye appeal since it wouldn't be all uniform.
Next I cut out long strips of fabric that I knew I'd never use in any of my quilting and wound them through the hole and over the outside of the cardboard - again and again through all these pieces until they were covered with fabric. When through, I mod podged the loose ends, although for some reason that didn't work out too well. Not sure why, but I cut the ends so that they didn't stick out - as you can see.
I placed all these fabric covored pieces onto one of those wooden embroidery hoops - the outside one with the screw closure. I wasn't sure if they would slide down towards the center as they got up to the top and look really uggo, but I think it turned out pretty good. If the sliding looked too bad, I was going to glue them together. Thankfully, they looked good since the mod podge didn't work on this kind of fabric. I thought it was because it was polyester fabric, but one of them was 100% cotton, so I'm a bit flummoxed on that part.
Anyhoo, I cut some old jeans up and made a ribbon so I could hang it up. I also glued one of my
fabric flowers
onto it. Oh hey, I just realized I glued it with tacky glue, so that might be the glue to use when working on fabric.
I'd like to try to experiment around with different textures using this kind of wreath - like burlap, velvet, and lace! Oooh, now that sounds interesting! You could even put pretty ribbons or embellishments on this wreath. I thought of wrapping some of that textured eyelash yarn throughout, but forgot to do so. You could also do this kind of wreath in specific colors for various holidays: red, pink, and white for Valentine's; pastels for Easter; red, white, and blue for the 4th of July; orange and black for Halloween; green and red for Christmas. That's what is so fun about these kinds of crafts: you can personalize them to suit your tastes!
Since all of the fabric used in this project was given to me, the hoop only cost me about ten cents, and the cardboard from the food boxes was practically free, this project basically cost the time it took to do it all. (I did it while watching TV, so it didn't take up much of my time). Now that's my kind of craft project!
I'm participating in several link parties, as you can see along my side bar, as well as
Night Owl Crafting
,
Blue Cricket Design
,
Today's Creative Blog
,
I am Only 1 Woman
, and
Whipperberry
so join in all the fun!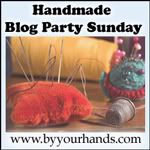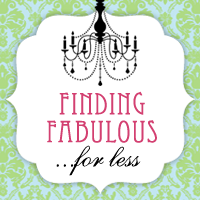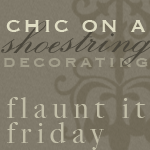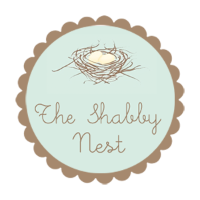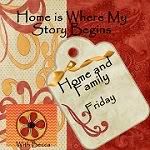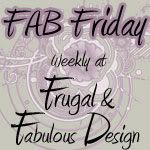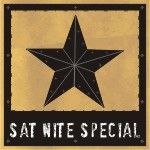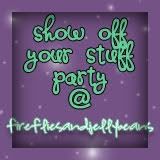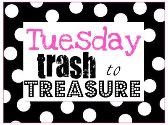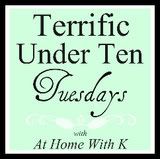 " />

Featured on: